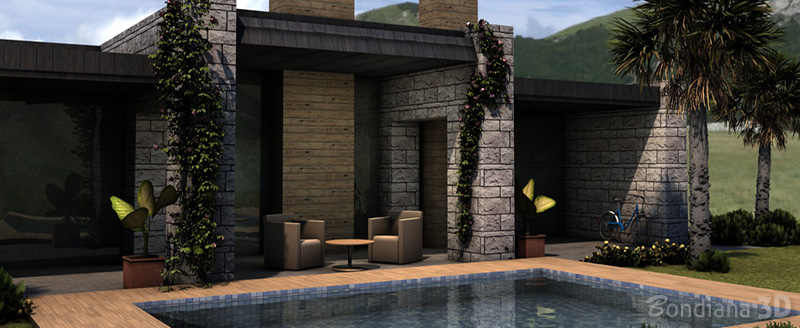 3D render for architecture!

We always listen to you, and yes, we also think our gallery needs more renders so… Here we are, we have update it with some new ones!
We include an architecture example of our work in 3D for a modern house as you can see in the attached image 😉 This time we have used more realistic elements as plants and water to improve the result.  We also want to remind you we have 3d render services for architect studios. We are a profesional solution for make visualizations of your projects.
Please, if you have any opinion, we'll be glad to hear you and we will always be very attentive to you.
If you want to check the new images, you can check our gallery here. 
¡3D render para arquitectura!

Siempre os escuchamos, y sí, nosotros también pensamos que nuestra galería necesitaba más imágenes así que… ¡Dicho y hecho! La hemos actualizado con nuevos renderizados.
También hemos incluido un ejemplo de nuestro trabajo en arquitectura en 3D como podéis comprobar en la imagen de arriba 😉 Esta vez hemos usado elementos más realistas como plantas y agua para mejorar el resultado. De esta manera también queremos dar a conocer que desde nuestro estudio también realizados servicios 3d render arquitectura para visualizaciones de proyectos y diseños de arquitectos y diversas obras.
Si queréis hacer otra propuesta, siempre estaremos encantados de escucharla.